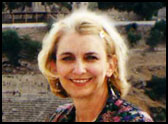 Jeanne Gleason Professor and executive producer of educational media (video and multimedia) at New Mexico State University. Winner of the 2003 NMSU University Research Council Award for Exceptional Achievements in Creative Scholarly Activity. She has over 25 years expertise in development of educational interactive multimedia, video, interactive kiosks, and asynchronous technologies. Received national recognition as an early innovator in multimedia and for design of culturally sensitive educational systems and has received numerous national awards for excellence for multimedia, writing, video, and multi-lingual educational materials.
---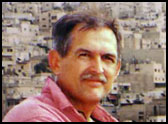 Patrick Holian has been making television documentaries for the past 30 years. His works have been seen on PBS, The Learning Channel, and ABC / Discovery News. He has worked in American commercial and public television, and for Dutch National Television (NOS) in the Netherlands. Holian served as coproducer, cameraman and editor for Ancient Roots, Modern Medicine. He was also responsible for writing the script for Episode Three - Curacao.
---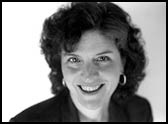 Susan Steger Welsh has to squint to picture arid lands as she writes in St. Paul, Minnesota. A former TV news producer, she now works as an independent writer of documentaries, interactive educational media, corporate videos, speeches and Web copy. Over the past two decades, her work has been honored with numerous awards from the Media Communications Association International and the New York Festivals, among others. Steger Welsh is also a poet whose first collection, Rafting on the Water Table, from New Rivers Press, was nominated for a Minnesota Book Award in 2000.
---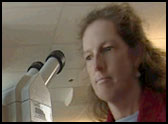 Mary O'Connell earned her PhD in biochemistry at Cornell University in 1980. She has been on the faculty at New Mexico State University since 1985 and is currently a Professor in Agronomy and Horticulture. Her current areas of research activity include the the molecular genetics of plant natural products, plant drought resistance and resistance to fungal pathogens. In addition to looking for anti-cancer activities in plants she and her students are studying the genes that make chile pepper taste hot.
---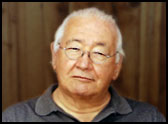 N. Scott Momaday, the narrator for Ancient Roots, Modern Medicine, is an author, poet, artist and professor who lives in northern New Mexico. In 1969, he won the Pulitzer Prize for fiction for his first novel, House Made of Dawn. His more recent books include: The Ancient Child (1989), In the Presence of the Sun (1991), Circle of Wonder: A Native American Christmas Story (1993), and The Native Americans: Indian Country (1993). N. Scott is also the founder of The Buffalo Trust, a nonprofit organization dedicated to the preservation of the cultural heritage of Native peoples.
---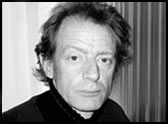 Jan de Kruijf, composer of the music for Ancient Roots, Modern Medicine, has worked as a professional musician since the late Seventies. After a successful career as a pop musician, he moved into television in 1985. From video editor and sound engineer, he made a natural transition into sound design and musical composition. In 1998, Jan teamed up with Stephen Emmer, whose company, e-Station, has built up an impressive portfolio of music composed for European television, film and advertising.
---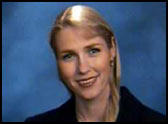 Kathrin Berg Pettit has worked in broadcast television and radio since 1986. She announced the intro, close and promotional materials for Ancient Roots, Modern Medicine. Kathrin currently works in public relations for the American Cancer Society in El Paso, Texas.
---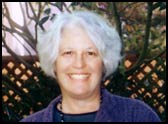 Deborah Begel has been producing news reports, features and documentaries for public radio in the U.S. and abroad since 1982. She produced one season of Selected Shorts, filled in for producers at Fresh Air with Terry Gross and recently completed a series of 14 half hour programs called Rural Voices Radio, in which students and teachers read their writings about place. Begel also produced a report for the nationally distributed series, Whose Democracy Is It?
---
For more information about this website.
Contact the webmaster to report any problems with this site.
New Mexico State University is an equal opportunity/affirmative action employer and educator. NMSU and the U.S. Department of Agriculture cooperating.