NMSU's Medicinal Plants of the Southwest (MPSW), funded by the National Institute of Health, strives to increase the number of minority students pursuing and obtaining advanced degrees in the biomedical sciences. It gives students a chance to explore their natural world. By studying native plants, students learn how field and laboratory science can strengthen their academic skills and expand their career opportunities.
Students have the opportunity to participate in summer workshops and academic year activities. The students gain hands-on experience while learning about herbal preparations, proper storage protocol, and the use of advanced lab equipment.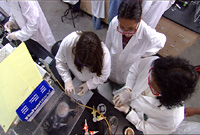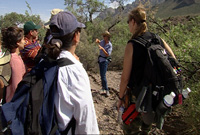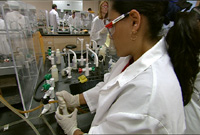 ---
For more information about this website.
Contact the webmaster to report any problems with this site.
New Mexico State University is an equal opportunity/affirmative action employer and educator. NMSU and the U.S. Department of Agriculture cooperating.